Europcar
Europcar car rental is one of Australia's leading car rental companies, operating from all major airports and capital cities as well as many regional and remote locations.

Aside from the convenience of so many Europcar car hire depots, which allows you to tailor your car rental plans to your specific needs rather than to the limitations of a car rental company with fewer rental locations and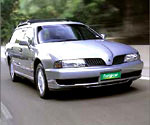 options, Europcar has a wide choice of vehicles on offer. Whether your needs are for business or leisure, you're sure to find what you require in their fleet of Europcar passenger and luxury vehicles, Europcar commercial, Europcar 4WD and Europcar minibuses. Europcar has the rental vehicles and options to suit your every need.

To make sure you're getting the best deal possible visit Cahire.com.au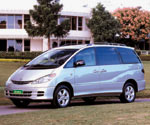 Vroom to compare Europcar's prices and deals with the rest of Australia's most popular rental car companies. It pays to make sure you've got the best deal with the right options for your car rental experience, so it would be crazy if you didn't take advantage of the chance to shop around in the one convenient place. Best of all you can search all the rental car deals by location.

Europcar is a car rental brand name you can trust, and you can get a great deal on a Europcar rental car by booking through Vroom Vroom Vroom. Vroom has an official agreement with Europcar, who provides great new deals on a daily basis. Visit Vroom Vroom Vroom now to see what unbelievable Europcar specials are on offer right now.